Lohtuhuivi- ja villasukka "kahvila"
to 5.12. kello 12.00 - to 5.12. kello 13.30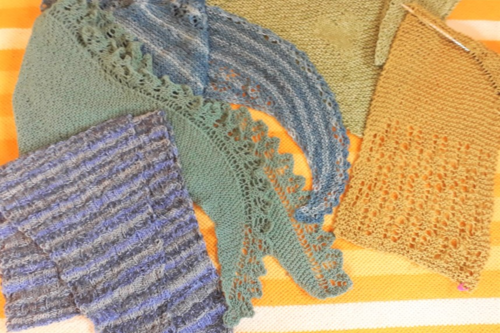 Lohtuhuivi-ja villasukka "kahvila" Iisalmen seurakuntatalolla (Kappeli neuvottelutila) kaikille neulomisesta kiinnostuneille.
Seurakunnissa eri puolilla Suomea ja nyt myös Iisalmessa on innostuttu neulomaan lohtuhuiveja menetyksen kokeneille. Sinulla on mahdollisuus osallistua lohtuhuivien neulomiseen ja sitä kautta lohdutuksen välittämiseen sureville lähimmäisille. Iisalmen seurakunta jakaa villasukkia diakoniatyön joulumuistamisen yhteydessä vähävaraisille. Tule neulomaan lohtuhuivia tai villasukkia ja kahvittelemaan yhdessä, ota omat puikot mukaan. Voit ottaa mukaasi myös omat langat tai halutessasi saat langat seurakunnasta.
---
Järjestäjä
Iisalmen seurakunta